Traditional Italian Liqueur-Making

classes

2017

In Italy, traditionally, we like to serve before-dinner and after-dinner liqueurs.
In the past this liqueurs were home-made from generations- old recipes but this days they are mostly
There were good enough reasons to prepare these liqueurs: they  were considered medicinal, digestive, expectorant or just warming aids on cold nights.
I love making them because they remind me of my grandmother and because they are always a hit at parties
Some of my recipes are the old traditional ones and others either variations or my concotions.
I only use natural ingredients, no extracts, and a store-bought alcohol base
After sampling each recipe, the remnants will be divided among the students to enjoy and take home.
For this purpose please bring few half pint jars with a sealable lid
​Ippocrasso (medieval spiced wine)
​Butter cookies with drunken limoncello peel  and almond ( to keep us upright)
​Mint dry (non alcoholic) an homage to sobriety
​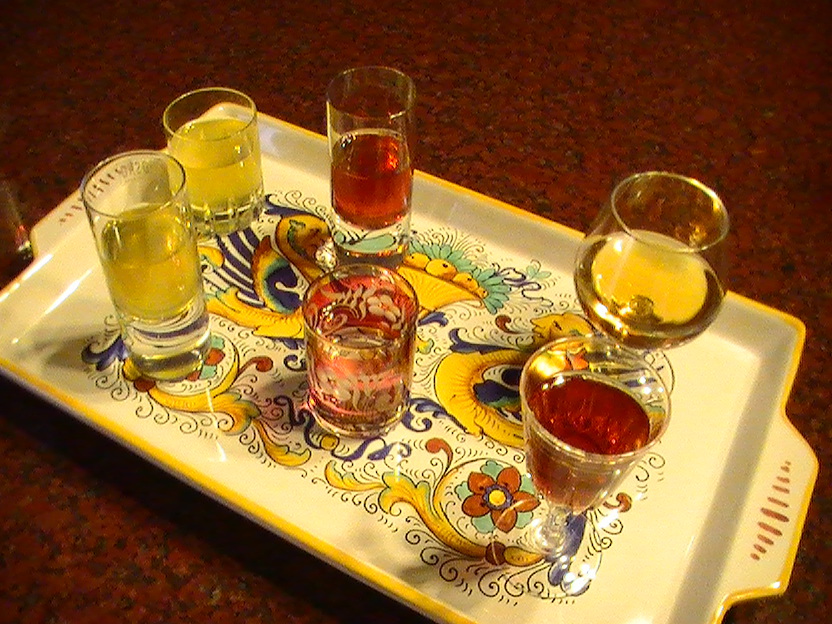 CONTACT