I have been making crafts all of my life, I learned knitting from my mother, embroidering from my grandmother and crocheting from a friend when we were both 9. I watched my mother make creative vases from old bottles and crocheted summer hats that were then stiffened with sugar which made our faces sticky. She made fluffy doilies and placed them all over the house. She also made these unique shoe pads: little foot sized pieces from old sweathers, one set
each for the six of us that were kept by the front door. We HAD to use them, shuffling everywhere in the house to keep her marble floors clean and shiny.
And so, as an adult, I made my own pregnancy clothes when we lived in Germany because apparently there were no pregnant German women. I also made my daughter's baby and toddler clothes just because I love her and wanted everything about her to come from me. I have even tried to make shirts and pants for my husband but he convinced me to give it up. I now know that matching bottle-green outfits for the two of us were not cool even in our hippie days.
So, these days I am into
knitting, sewing
and crocheting, for myself, our daughter and her children, but lately, especially  jewelry making. I mostly bead,I use different materials like wood, glass, shell, leather and the ever elegant pearls. I consider it a sign of maturity, when I was a teenager I hated them, now I love them.
contact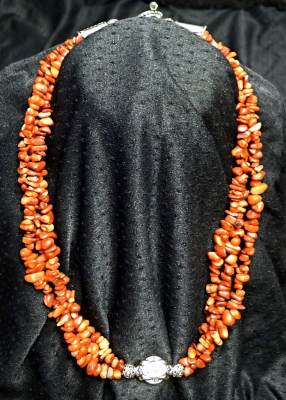 Coral and silver-toned center and clasp.
3 Strands
22 inches lenght
$ 69.50
Ship only in the United States, included in the price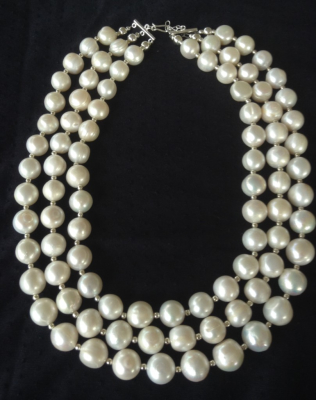 Fresh water pearls and silver clasp and beads
3 strands
18 inches the shortest strand and 21.5 the longest
fresh water pearls average size is 12mm
$ 145
Ship only in the United States, included in the price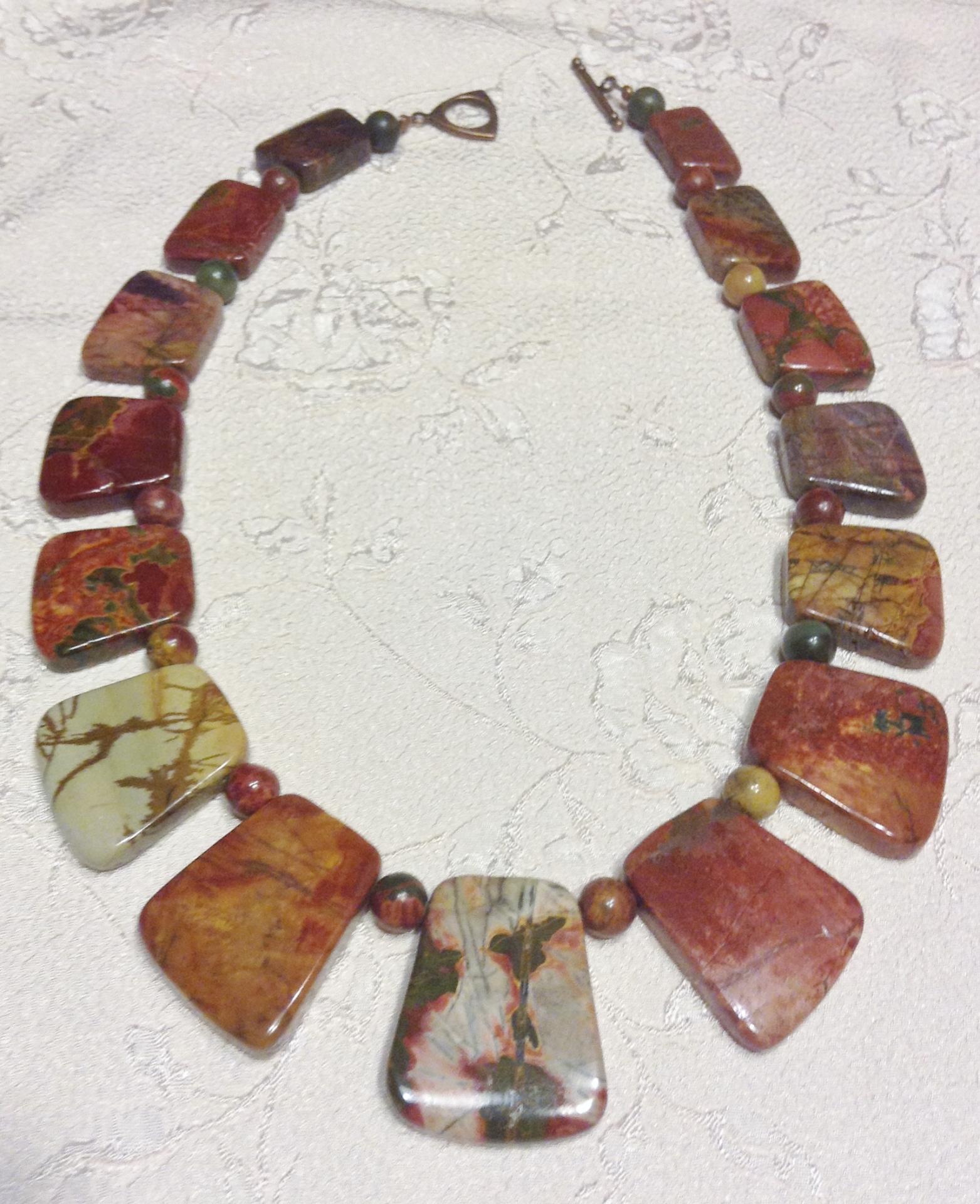 Jasper graduated necklace

18 1/2 inches in lenght
$ 75
Ship only in the United States, included in the price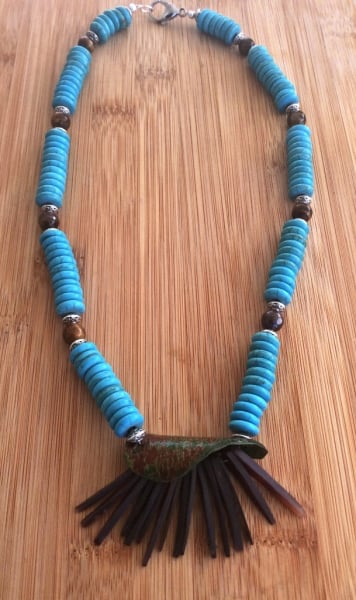 Turquoise, tiger eye, Tibetan silver, shell and leather necklace
21 1/2 inches in lenght
$ 41
Ship only in the United States, included in the price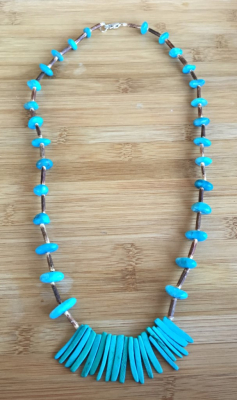 Natural tumbled turquoise, wood and shell
28 1/2 inches long
$ 59
Ship only in the United States, included in the price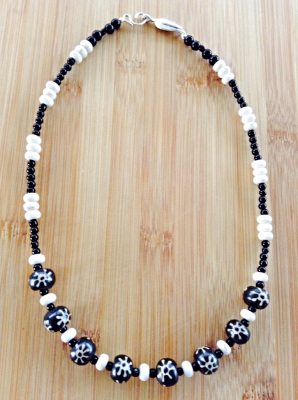 Glass and stone necklace 1
Lenght 21 1/2
$ 35
Ship only in the United States, included in the price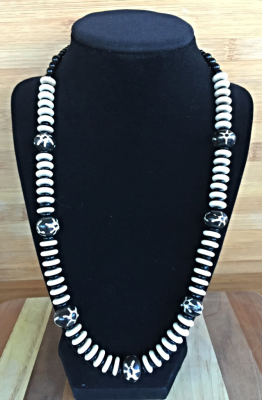 Glass and stone necklace 2
Lenght 23 1/2 inches
$ 35
Ship only in the United States, included in the price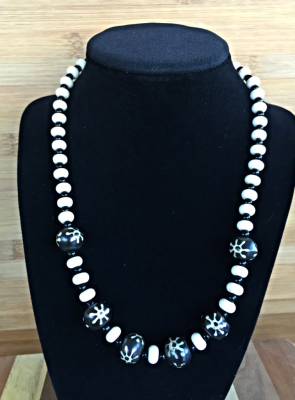 Glass and stone 3
19 inches in lenght
$ 35
Ship only in the United States, included in the price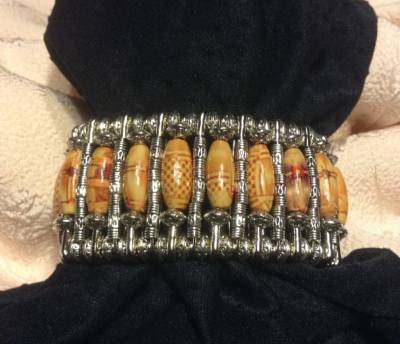 Pin bracelet, Tibetan silver and wood
9 inches unstretched
$ 38
Ship only in the United States, included in the price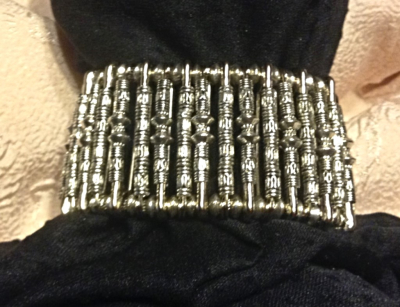 Pin bracelet, Tibetan silver
8 inches, unstretched
$ 38
Ship only in the United States, included in the price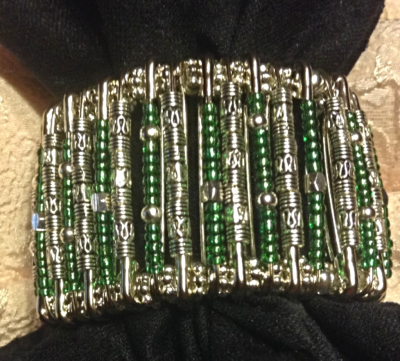 Pin bracelet, Tibetan silver and glass beads
7 inches, unstretched
$ 38
Ship only in the United States, included in the price

Metal and glass bracelet

9 inches in lenght
$ 35
Ship only in the United States, included in the price
Christal and silver- toned bracelet
9 1/2 inches in lenght
$ 35
Ship only in the United States, included in the price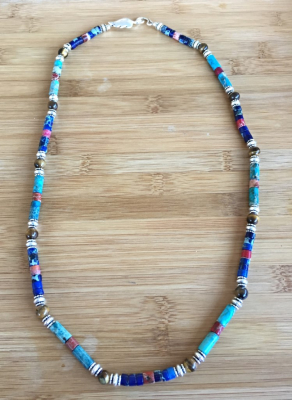 Jasper, tiger eye and metal necklace
27 inches in lenght
$ 59
Ship only in the United States, included in the price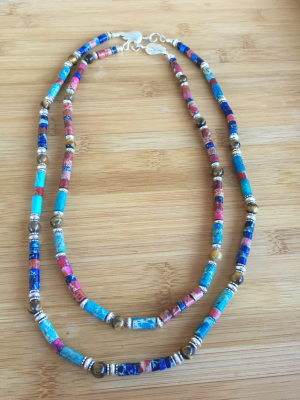 Two jasper and tiger eye necklace
 The longest, 27 inches, $ 59
The shortest, 23 1/2 inches, $55
or get both for $100
Ship only in the United States, included in the price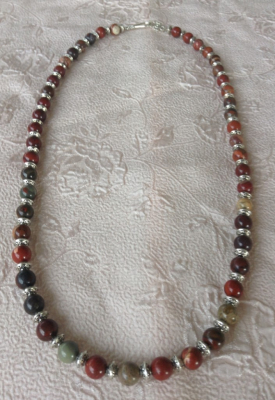 Jasper and Tibetan silver necklace
25 inches in lenght
$ 55
Ship only in the United States, included in the price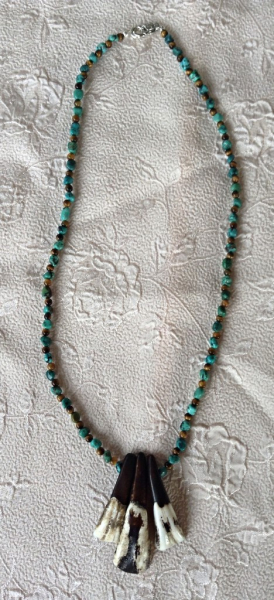 Natural tumble turquoise, tiger eye and bufalo teeth
22 1/2 inches in lenght
$ 65
Ship only in the United States, included in the price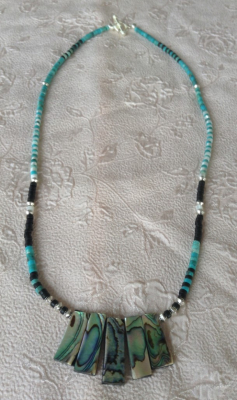 Heishi beads, turquoise and shell necklace
27 inches in  lenght
$ 55
Ship only in the United States, included in the price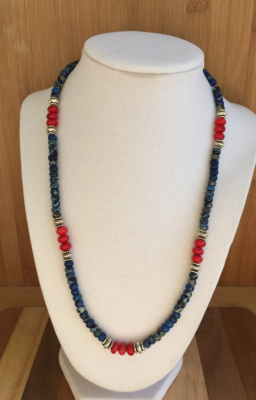 Jasper, coral and tibetan silver necklace
21 1/2 in lenght
$ 39
Ship only in the United States, included in the price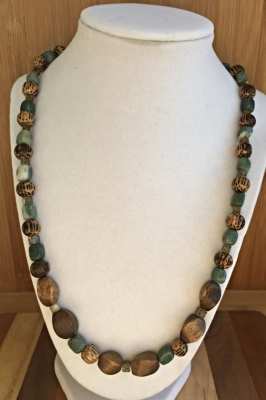 Wood, stone and ceramic necklace
24 inches in lenght
$ 36
Ship only in the United States, included in the price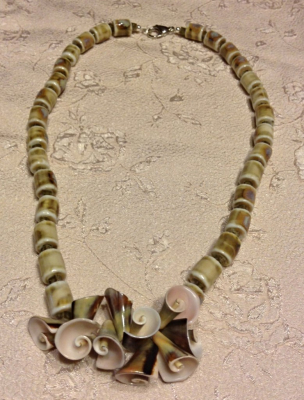 Ceramic and shell necklace
23 1/2 inches in lenght
$ 29
Ship only in the United States, included in the price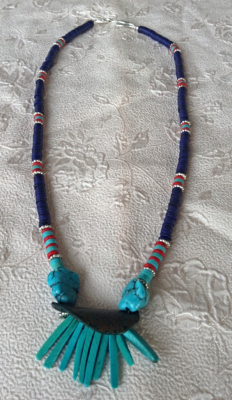 Turquoise, shell, leather and silver-toned beads
26 inches in lenght
$ 65
Ship only in the United States, included in the price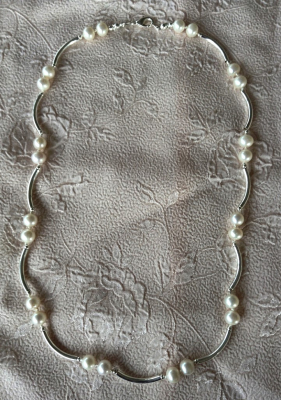 Fresh water pearls and silver plate
Pearls are AA grade, 8-9 mm
25 inches in lenght
$ 65
Ship only in the United States, included in the price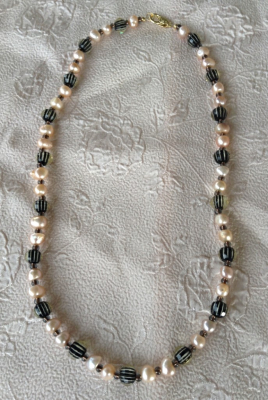 Fresh water pink pearls and glass
Lenght is 23 inches
$ 39
Ship only in the United States, included in the price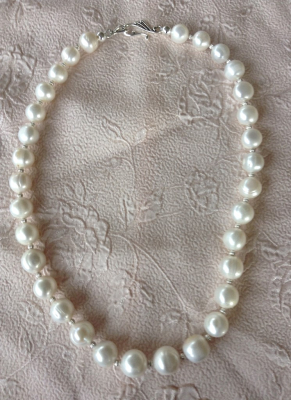 Graduated fresh water pearls and sterling silver beads
Lenght is 21 1/2 inches
pearls are grade A and range in size from 11mm to 13mm
$ 90
Ship only in the United States, included in the price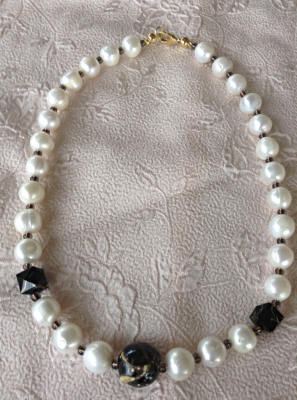 Fresh water pearls and ceramic beads
Lenght is 19 inches
Pearls  are 11mm
$ 70
Ship only in the United States, included in the price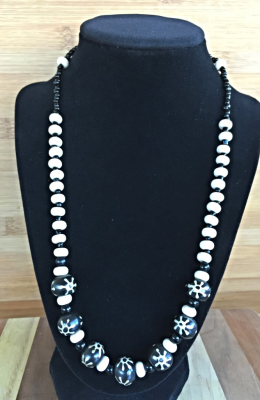 Glass and stone 4
22 inches in lenght
$ 35
Ship only in the United States, included in price
Glass and metal bracelet
8 inches lenght
$ 35
Ship only in the United States, included in the price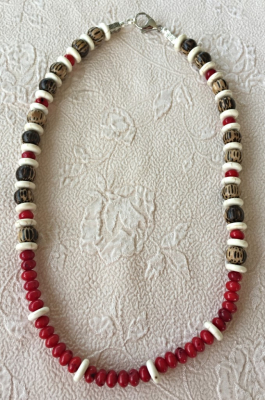 Coral wood and stone
21 inches in lenght
$ 29
Ship only in the United States, included in the price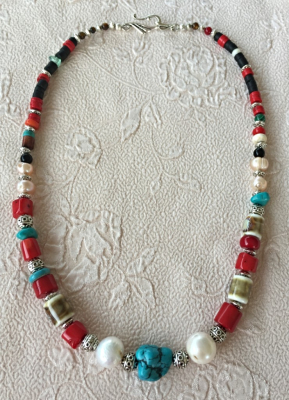 Turquoise, coral, fresh water pearls, Tibetan silver, tiger eye,  and heishi beads
21 inches in lenght
$ 55
Ship only in the United States, included in the price
Heishi necklace
Lenght is 19 1/2 inches
$ 27
Ship only in The United States, included in price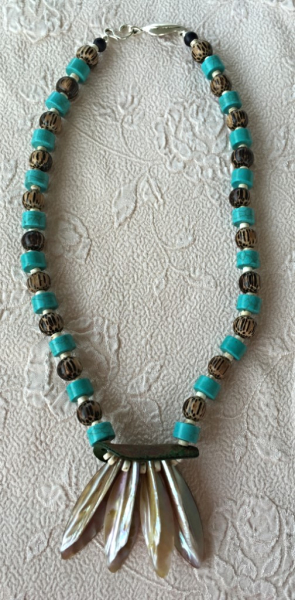 Turquoise, wood, stone, leather and shell
20 inches in lenght
$ 34
Ship only in the United States, included in the price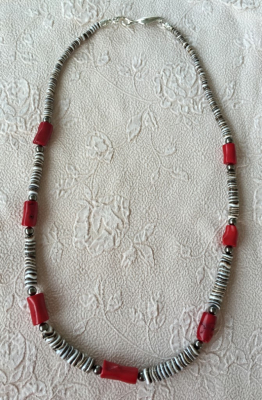 Heishi and coral

26 1/2 inches in lenght
$ 55
Ship only in the United States, included in the price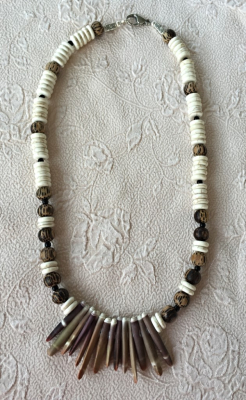 Wood, stone and shell
22 inches in lenght
$ 31
Ship only in the United States, included in the price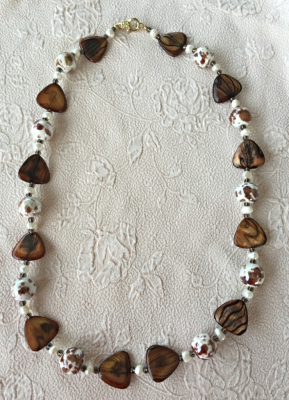 Shell, ceramic, fresh water pearls
26 inches in lenght
$ 39
Ship only in the United States, included in the price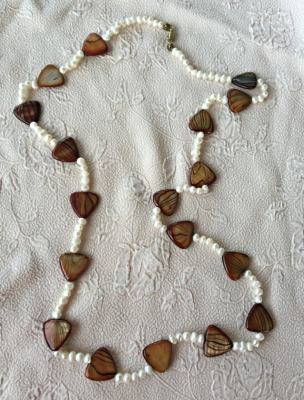 Fresh water pearls and shell
35 1/2 inches in lenght
$ 55
Ship only in the United States, included in the price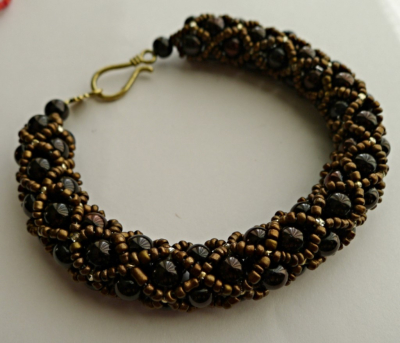 Intricate beads bracelet, glass beads
10 1/2 inches in lenght
$ 39
Ship only in the United States, included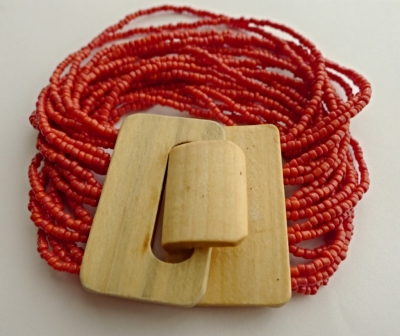 Glass beads and wood hook
10 inches in lenght (when closed)
$ 35
Ship only in the United States, included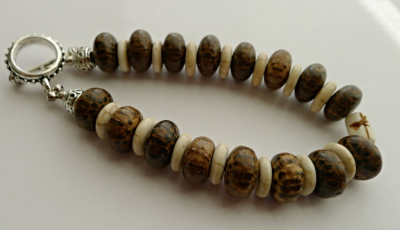 Wood and stone beads
9 1/2 inches in lenght
$ 23
Ship only in the United States, included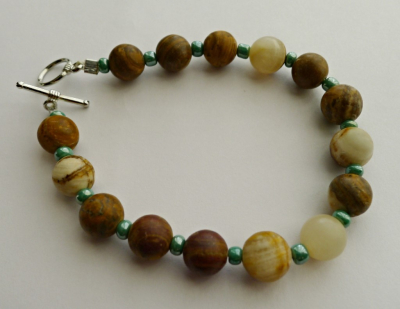 Glass and sandstone
9 inches in lenght
$ 21
Ship only in the United States, included

Intricate red glass beads
8 1/2 inches
$ 39
Ship only in the united States, included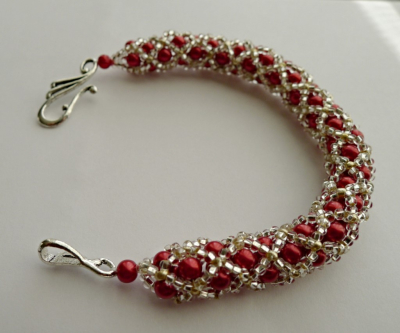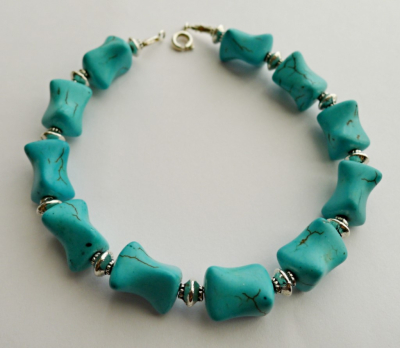 Magnesite and silver tone beads
8 1/2 inches in lenght
$18
Ship only in the United States, included